Abstract
The basophil activation test has emerged as a novel diagnostic test for food allergy. Being a functional test, it has the potential to closely resemble the clinical phenotype of patients following allergen exposure. The basophil activation test can be seen as an in vitro challenge, where instead of exposing the patient to the food, basophils are stimulated with food allergens in a test tube. In a peanut study, we have shown high accuracy of the basophil activation test to diagnose peanut allergy and reduced the need for oral food challenges. The basophil activation test can also be used to monitor the acquisition of tolerance of food allergies that commonly resolve and to monitor the clinical response to immunomodulatory treatments over time. In this webinar, we will present our experience with the basophil activation test to diagnose food allergies and discuss the clinical utility of this test and further steps required to bring the basophil activation test to the clinic.
In this Webinar You will Learn
The utility of the basophil activation test to diagnose and monitor patients with food allergy
Our proposed approach to using the basophil activation test to reduce oral food challenges
The required steps to bring BAT from the research laboratory to clinical practice
Additional Information
The data presented in this webinar is based on research cited from the publication:
Santos AF, Shreffler WG. Road map for the clinical application of the basophil activation test in food allergy. Clin Exp Allergy 2017; 47(9):1115-1124. doi: 10.1111/cea.12964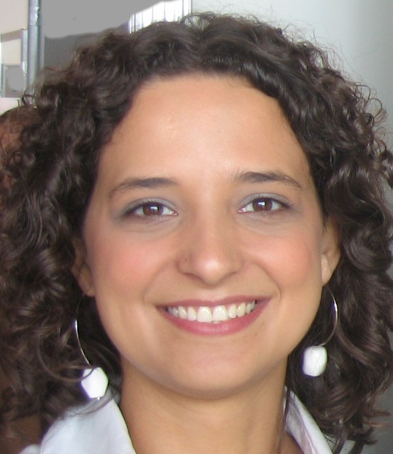 Alexandra santos, MD PhD
Alexandra F. Santos is a Senior Clinical Lecturer and MRC Clinician Scientist at King's College London and an Honorary Consultant in Paediatric Allergy at Guy's and St Thomas' Hospital NHS Foundation Trust. Alexandra qualified in Medicine from the University of Coimbra and completed a PhD in Allergy and Immunology at King's College London, supervised by Professor Gideon Lack. The focuses of her thesis were diagnostic markers of clinical allergy versus sensitisation to peanut, including the basophil activation test, IgE and IgG4 testing. Alexandra continues to combine clinical activity with clinical and laboratory research to improve the diagnosis and the immune mechanisms of food allergy and oral tolerance.
Alexandra has received prestigious awards from the Medical Research Council (MRC): an MRC Clinical Research Training Fellowship, an MRC Centenary Early Career Award and recently an MRC Clinician Scientist Fellowship. She has also obtained funding from the Immune Tolerance Network/NIAID for her work in the LEAP Study. Alexandra has been very active in the European Academy of Allergy and Clinical Immunology (EAACI), where she is a member of the Board of the Food Allergy Interest Group and of the EAACI Exam Committee. Her main research interests are: food allergy, anaphylaxis, allergy diagnosis and allergy prevention.